---
Share on Facebook or email to a friend
RECIPE: Potato Salad featuring Local Nugget Potatoes
---
INGREDIENTS:⁠
2½ lbs (1/2 bag) Warba Nugget Potatoes, scrubbed⁠
4 Large Eggs⁠
2 Tablespoon Stone Ground Mustard⁠
1 Tablespoon White Balsamic Vinegar⁠
1 Tablespoon Pickle Juice⁠
1 teaspoon Honey⁠
1/2 cup Mayonnaise ⁠
Salt & freshly ground black pepper⁠
1 cup parsley leaves with tender stems⁠
3 Tablespoons diced dill pickles⁠
2 Tablespoons chopped green onions⁠
INSTRUCTIONS:⁠
1. Boil potatoes for 20-30 mins⁠ in salted water⁠
2. Boil Eggs⁠
3. Whisk vinegar, mustard, pickle juice, mayonnaise and honey in a large bowl. Season with salt and pepper. ⁠
4. Cut steamed potatoes in half and add to dressing. Add parsley and toss to coat; season with salt and pepper.⁠
5. Transfer to a platter. Peel and cut boiled eggs in half and add to potatoes. Top with pickles and green onions.⁠
⁠
Last weekend our family got together for little outdoor fire & wiener roast on Derby Reach (p.s. if you go, you need a propane fire, wood fires are banned right now). Everyone brought a little something, and the above potato salad was shared as well. ⁠
-⁠
Everyone was saying how much they liked it & how it'll be their new go to potato salad recipe, so we thought to share today with you. It's very flavourful and kind of tangy! We hope you enjoy it too.
---
---
Hear about Local Produce First
NEVER MISS AN ANNOUNCEMENT OF LOCAL PRODUCE ARRIVALS, HERE'S HOW:
We have created a SPECIAL email list for the upcoming season, just for those who would like to be notified on our incoming local produce. We will email you when we receive your favourite local produce at our market!⁠
Sign Up: Click Here
….and speaking of upcoming arrivals…look what is going to be ready soon!!! Here's a peek of the strawberries at Driediger Farms in the Fraser Valley.
OPENING LATER
Starting June 1st we will be open until 7:00 p.m. to serve you!⁠
Our hours will be Monday to Saturday (closed Sundays) from 8am – 9am for seniors & most vulnerable, 9am – 7pm regular business hours. ⁠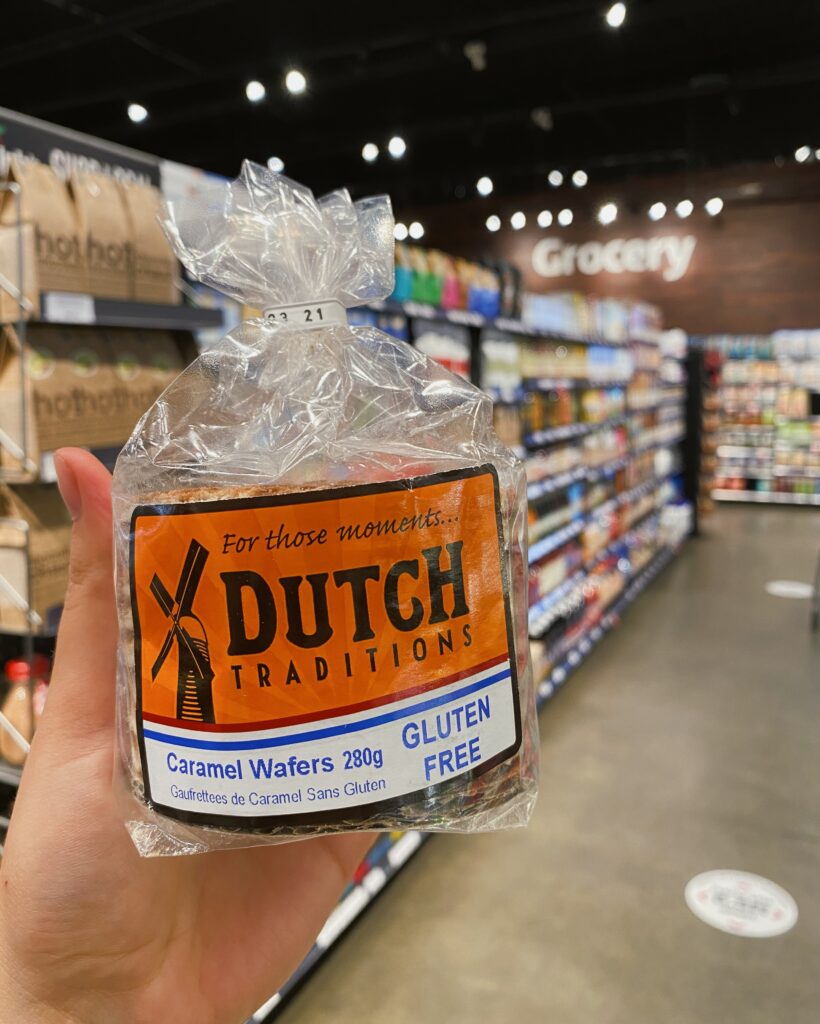 new grocery arrivals
Dianne received some new groceries this week.
Amongst the arrivals are Gluten Free Stroopwafels, new flavours by Ritter Sport for summer time, Maisonorphee Vegan Mayonnaise, Gluten Free Stroopwafels, Korean Style Udon, Japanese Noodles, Primal Kitchen Foods Sauces & Cedar Valley sugar free, vegan, gluten free dressings and more!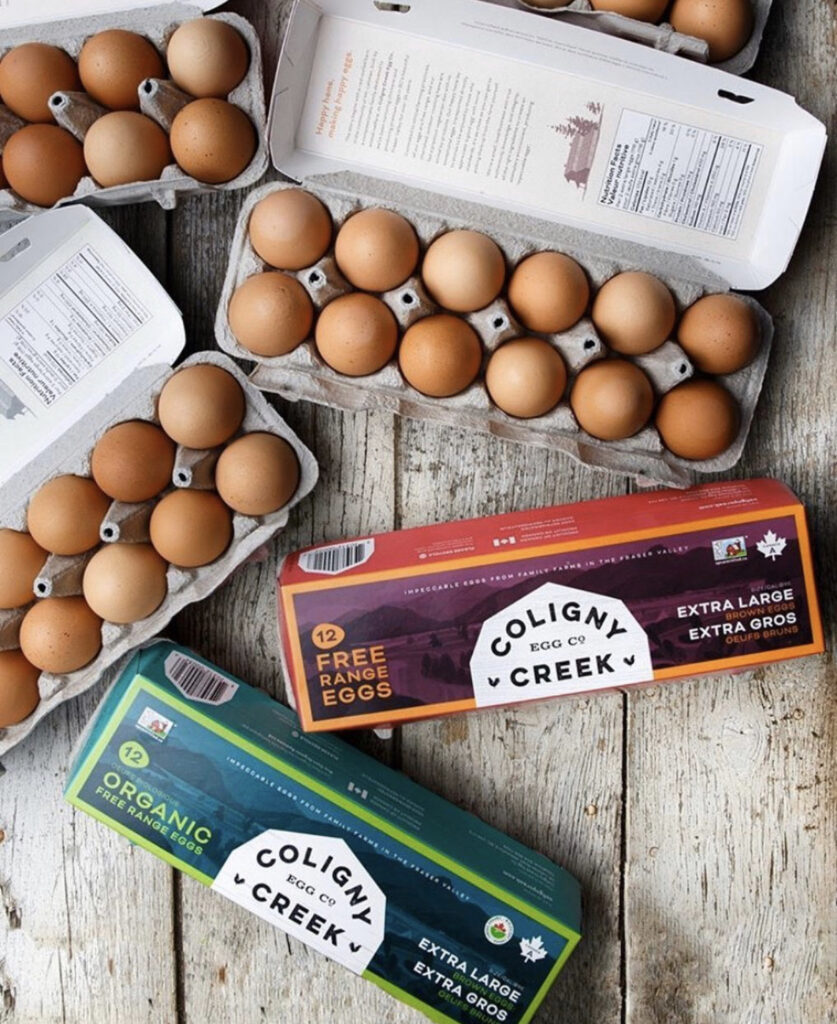 Coligny Creek Eggs
Fresh name, bright new carton, same impeccable eggs.
Maple Hill Farms has been nurturing chickens & producing premium eggs in the Fraser Valley for over 35 years. ⁠
Putting the well being and happiness of the chickens as a top priority, the farms have now been SPCA certified. Along with this new certification, a rebranding of the farms and carton packaging took place. ⁠
Happy hens, making happy eggs by Coligny Creek Eggs!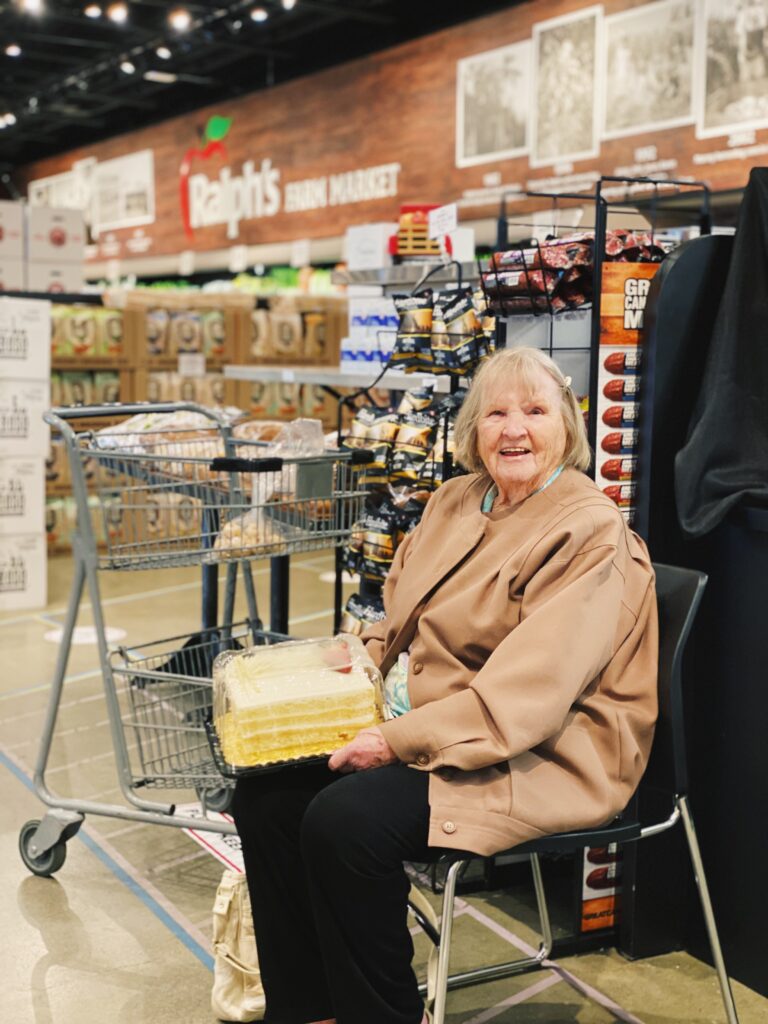 Celebrating 100 years!

This is Victoria, she's one of our longest standing loyal customers. She turned 100 on May 24th! Yesterday we celebrated as a market by singing Happy Birthday to her, gave her a cake to enjoy at home & 3 bunches of peonies as well.⁠
She shares a birthday with Queen Victoria (May 24th). Murray, Dianne and the team have really enjoyed getting to know her over the years, we wish her well!⁠
local produce
Warba Nugget Potatoes
Rhubarb
Spinach
Radishes
Bell Peppers
Live Microgreens
A variety of Okanagan Apples
Endives
Herbs
Alfalfa Sprouts
Pea Shoots
Red and Yellow Potatoes
Turnips
Parsnips
Wheat Grass