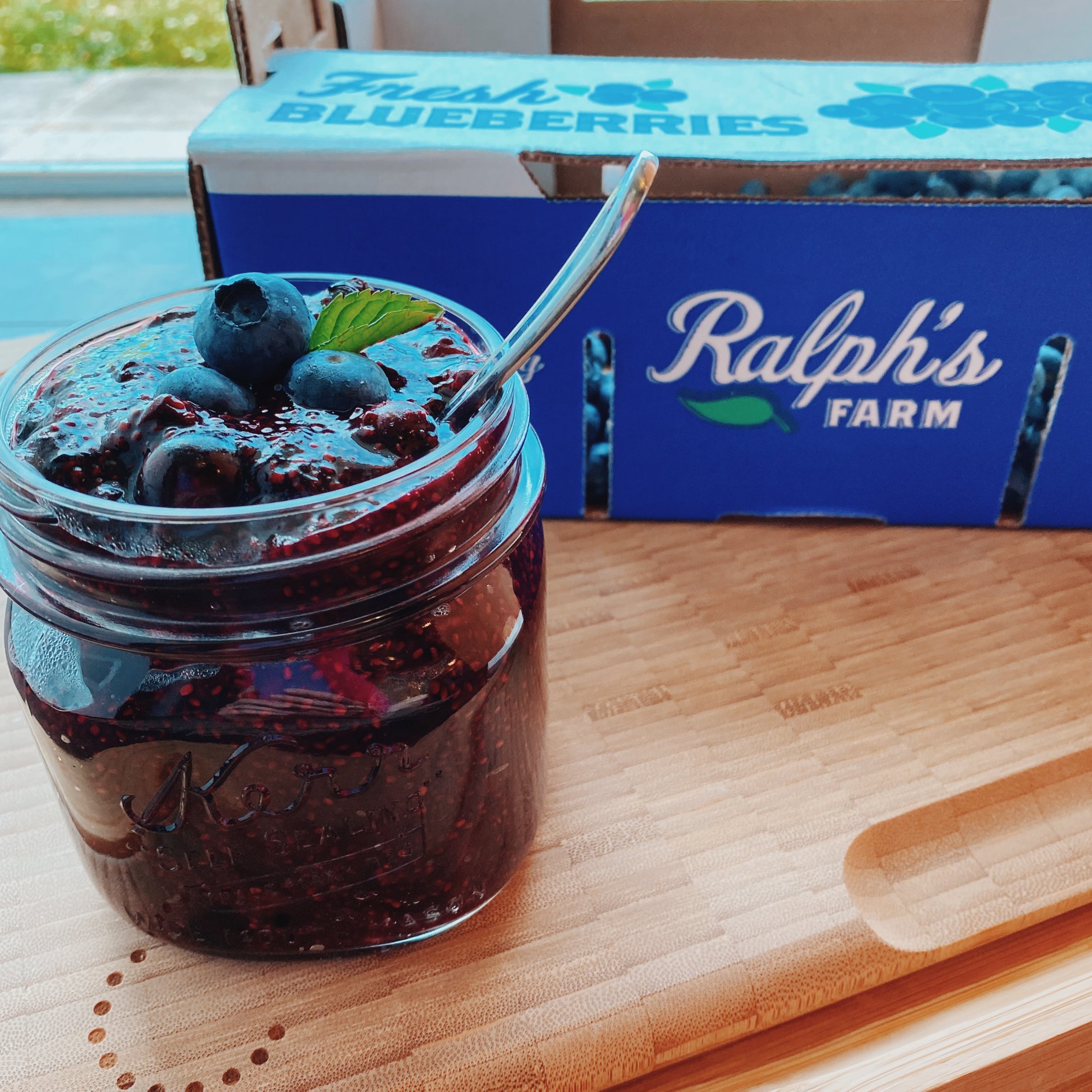 I grew up on homemade jam and its still my ultimate favourite thing to make in the summer. This Blueberry Chia jam is super simple to make and is a great addition to toast, pancakes, oatmeal, smoothie bowls, you name it! The Chia seeds make this super healthy, and unlike traditional jam, its less sweet and lets the natural sweetness of the berries shine through. This recipe is also Vegan, lower in sugar than traditional jam and has lots of fibre because of the chia seeds. 
It will stay fridge stable for about 2 weeks (if it lasts in your fridge that long!). 
4 cups Ralph's blueberries 
1. Mix ingredients in the pot. 
2.  Cook down slow, about 5-10 minutes, stirring occasionally. 
3. Remove from heat and cool to let the chia seeds plump up.