New Nostalgic Candies at Ralph's Farm Market
We just received NEW candies that you might remember from your childhood trips to the corner store! Candies you can now find prepackaged at our market are: Frog Hoppers, Juice Berries, Sour Soothers (I always thought they were Keys!), Fizzie Cables, Sour Bubblegum Bottles, Sour Cherry Cola Bottles and Candy Corn.
We have Salt Water Taffy in grab 'n go bags as well.
With our bulk food, you can find Gummi Bears, Belgian Chocolate Covered Gummi Bears, Gummi Apple Rings, Belgium Chocolate Covered Gummy Worms, Fruit Gummi Worms, Sour Watermelon Slices, Cherry Gummi & Cola Bottles.⁣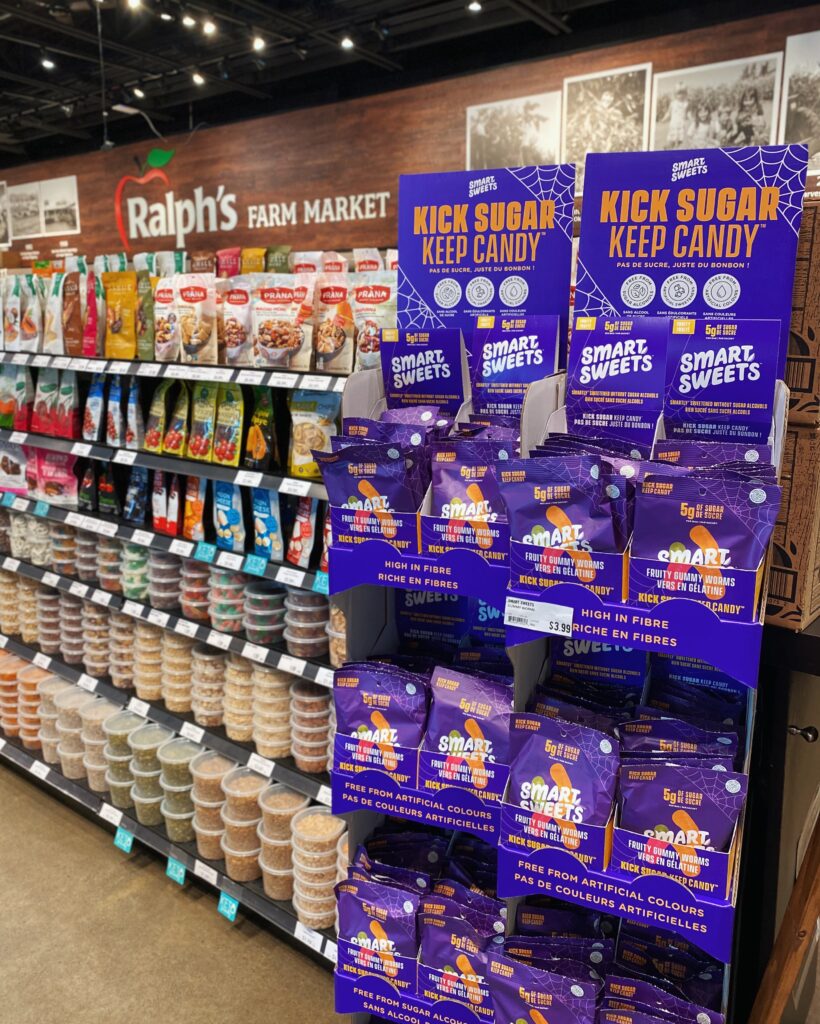 Low Sugar Candy For Halloween
And lastly, Smart Sweets just released a new candy, Halloween Edition: Gummy Worms!
Note: Smart Sweets Candies only have 5G of sugar / bag