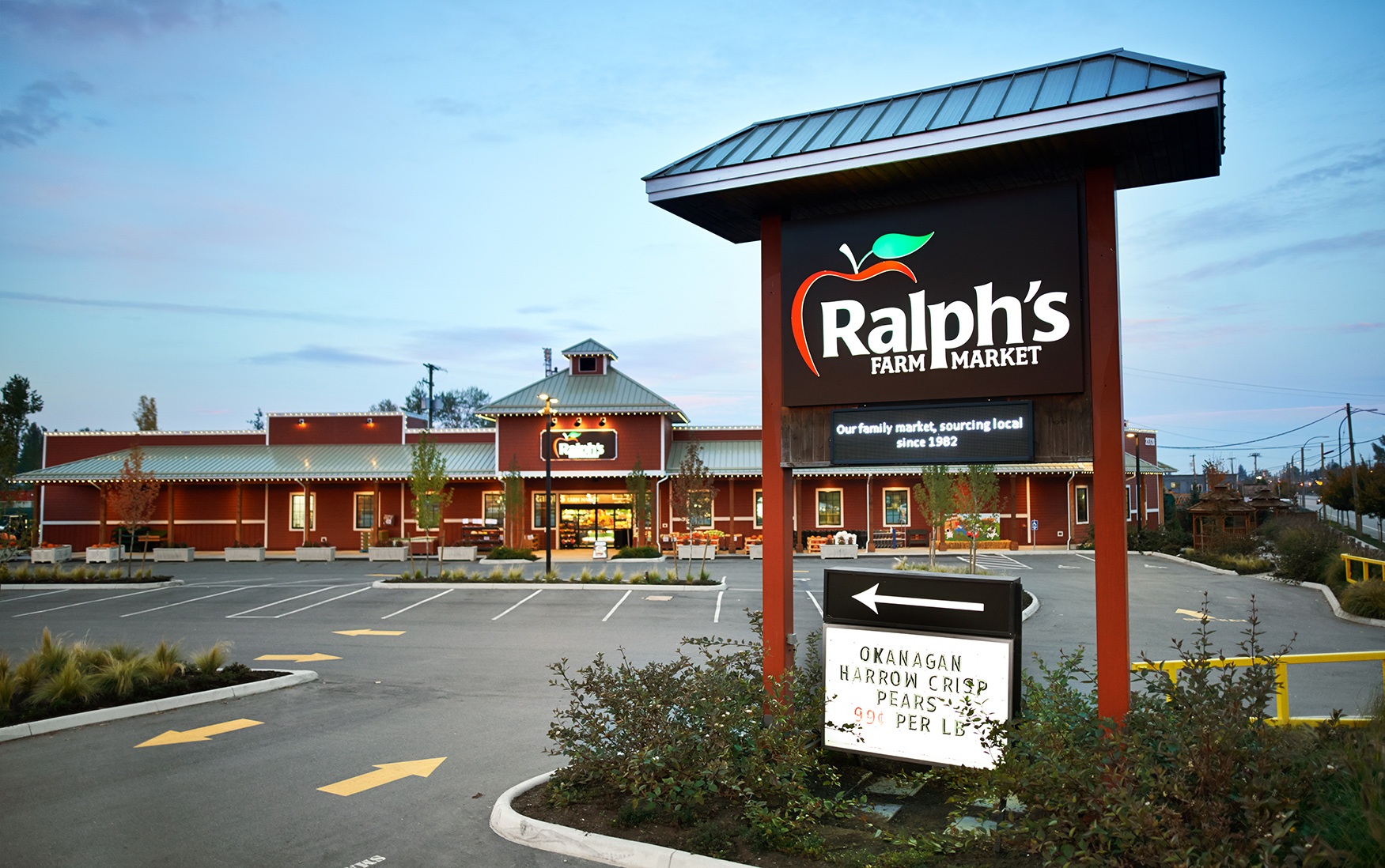 Our Mission
Ralph's Farm Market in Langley
Enjoy a farm experience, where country meets the city for our surrounding community! Our purpose is to satisfy every customer through outstanding, friendly service, while offering produce at peak freshness, delicious specialty grocery items & many more healthy choices.
Organic Produce Options Available!
---
Market Hours
Market Hours:
Monday – Saturday 8:00 a.m. – 8:00 p.m.
Closed on Sundays
Easter Hours:
Friday April 19 Closed
Monday April 22 Open 8:00 a.m. – 8:00 p.m.
Holiday Hours:
Open
9:00 a.m. – 5:00 p.m.
Family Day, Victoria Day, Canada Day, BC Day, Labour Day, Remembrance Day
Open
8:00 a.m. – 4:00 p.m.
Christmas Eve & New Year's Eve
Closed
New Year's Day, Good Friday, Thanksgiving Day, Christmas Day, Boxing Day